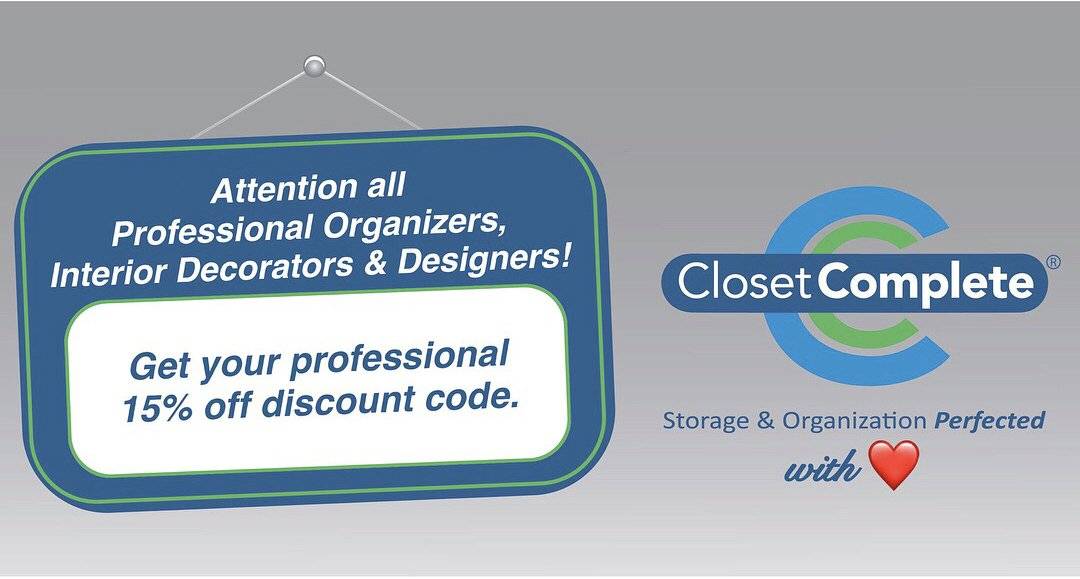 REGISTER & GET YOUR 15% COUPON CODE!
We are so appreciative that you trust Closet Complete for your clients' closet makeovers! Set up a professional account and save 15% at ClosetComplete.com. EASY AS 1-2-3!
1. REGISTER: Create an account in our account registration section.
2. TELL US TO PUT YOU ON "THE LIST": Once registered, use the form below to request to be added to "the pro list".
3. START SAVING: Use your code to receive 15% off ANY order over $400
#happyhangin
With LOVE ❤ & thanks,
@ClosetComplete

"The Pro List" Request Form